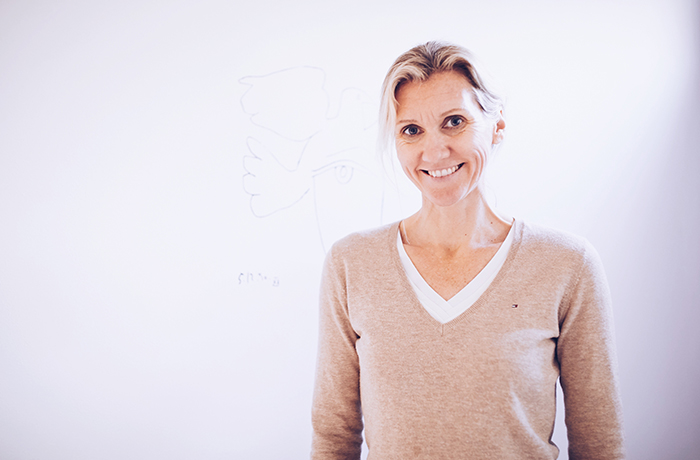 Dr. Kamilla Hallier
Specialist in Obstetrics and Gynecology
Born in 1974 in Langen (Germany), Kamilla was raised in Frankfurt/Main (Germany) and Warri (Nigeria). She attended medical school at the Albert-Ludwigs-University in Freiburg (Germany), where she obtained her M.D. degree as well as her PhD. During her studies she also had the opportunity to gather experience abroad – in Montpellier and Paris (France), New York (USA), Beijing (China) and Vienna (Austria).
In 2001, Kamilla started her residency in the department of obstetrics and gynecology and got board certified as specialist in 2006.
She had additional training in traditional Chinese medicine (TCM) from the German Medical Association for Acupuncture (DÄGfA) and received the qualification certificate "Acupuncture" from the German Board of Medical Specialities in Berlin. Furthermore, she took part in a three-year intensive training program for gynecologists with the Society of Anthroposophical Doctors in Germany (GAÄD). And from 2012 to 2014, she participated at the WIPF (Institute for psychotherapy and psychosomatic medicine in obstetrics and gynecology) at the university hospital Charité of Berlin in the formation of psychodynamic psychotherapy.
Between 2006 and 2010, Kamilla lived in Tokyo (Japan) where she was teaching Japanese students as visiting lecturer at the Tokyo Medical and Dental University (TMDU).
Since 2010, she has been living in Madrid. At first Kamilla worked in an international interdisciplinary practice, until she founded the International Women's Health Center Madrid (IWHCM).
At the IWHCM Kamilla works in the specialty of obstetrics and gynecology, but also offers psychosomatic medicine, psychotherapy as well as acupuncture.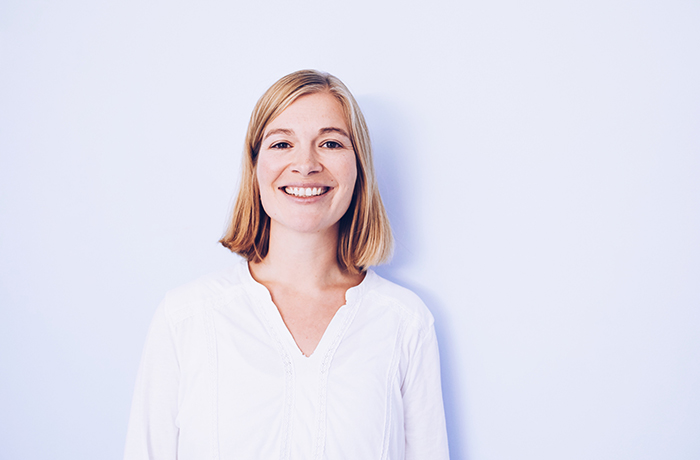 Ann-Sophie Borchardt
Midwife
Ann-Sophie was born in 1984 in Baden-Baden, where she was also raised. After high-school she first engaged in studying Spanish and theology at the Albert-Ludwigs-University in Freiburg, but soon changed to the training as a pediatric nurse until eight months later she was finally accepted into the School of Midwifery of Karlsruhe.
In 2008, she got certified as a midwife and then worked in departments of obstetrics in Germany and Switzerland, where she gained a lot of experience in the labour room and on ward. Before moving to Madrid in 2010, Ann-Sophie received a yoga teacher training at Yoga Vidya. She was accredited as an international board certified lactation consultant (IBCLC) in 2016.
Since 2013, Ann-Sophie is a member of Dr. Hallier's obstetrics team, attending labors as well as offering birth preparation classes, prenatal yoga classes, postnatal exercise classes and lactation consultations.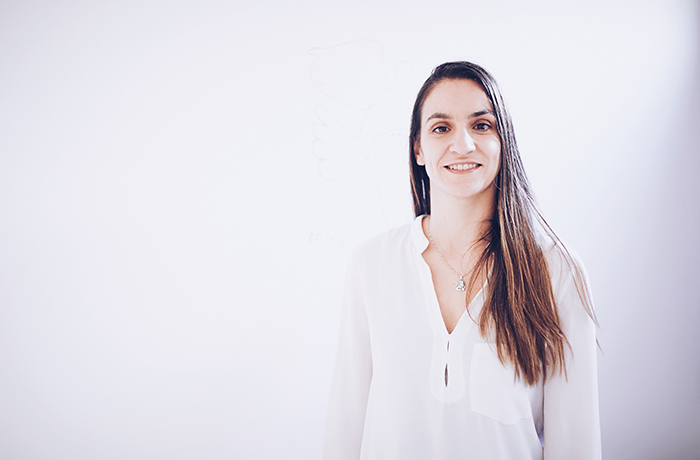 Cristina Rodríguez Rodríguez
Midwife
Cristina was born (1985) and raised in Asturias (Spain). She got certified as nurse in 2006 and started her training as midwife in 2007 in a public hospital. During that time, she realized that obstetrics in many places was dehumanized and that professionals often took away the unique birth experience for a woman by performing unnecessary interventions during labor. Therefore, after getting certified as a midwife, she chose to follow a very natural approach when attending labors and births.
Cristina started working in Edinburgh (Scotland), where she was attending home births with a team of midwifes. Later, she worked in a birthing center in Lima (Peru). Here she received furthermore trainings in music therapy, respectful pedagogy and podal reflexology. In 2014, she moved to Venezuela for one year, working in the same field and also offering lactation consultations. Cristina received a training in prenatal yoga as well.
She has been participating in a continuous formation at the Superior School for Traditional Chinese Medicine (TCM) in Madrid since 2015. Cristina is certified as "Técnico Superior en Medicina Tradicional China y Acupuntura".
Since her return to Madrid in 2016, Cristina has been accompanying labors and births with Dr. Hallier, and offering birth preparation classes, lactation consultations as well as acupuncture.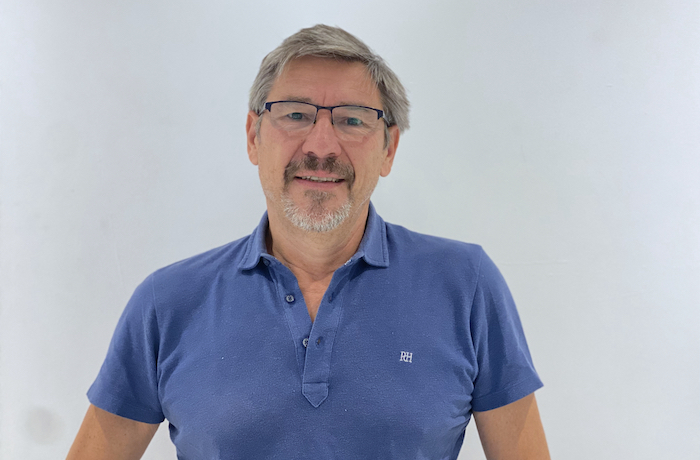 Dr. Erich Koller
Traumatologist
Dr. Erich Koller was born in 1963 and raised in Munich (Germany). He studied medicine at LMU (Ludwig-Maximilians-University) in Munich, obtaining his M.D. degree in 1991 and PhD in 1994.
Although having always lived in Germany, Dr. Koller has been connected to the international world in both his private life and professional career and is passionate about travel and learning languages (speaking German, Spanish and English fluently, as well as some Italian and French).
He worked for many years in a hospital, practicing surgery, traumatology and orthopaedics, forming and operating until becoming a Specialist in Orthopaedics and Traumatology in 2001. He also holds a title in Chirotherapy and Sports Medicine.
He founded his own practice in Starnberg (Bavaria) in 2003, where he practised in a mostly holistic and conservative (non-operative) way and successfully treated patients for nearly 20 years.
Since marrying his Spanish wife in 1992, his love for Spain has grown and the opportunity finally came to move to Madrid with his family in 2022.
Dr. Koller now offers his knowledge and skills to new and existing patients within the interdisciplinary setting of IWHCM.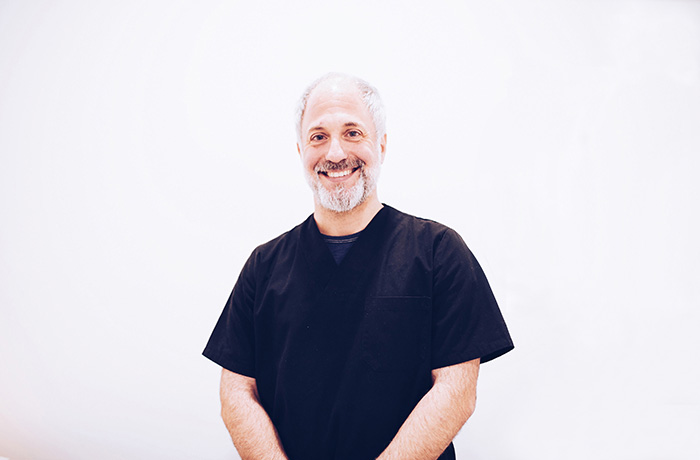 Jonathan Ahladas
Osteopath
Jonathan was born (1973) and raised in Springfield (Massachusetts USA).
After finishing high school in 1991, he studied sports medicine and sports physiology at the University of Connecticut from which he graduated in 1995 with a Bachelor of Science (BS). Subsequently, Jonathan worked for two years in a physiotherapy practice and a rehabilitation clinic, until he realized that conventional rehabilitation was not his vocation. Therefore, he decided to expand his education and studied at Springfield College (Massachusetts, USA) from 1997 to 2000, where he was awarded the Master of Science (MS) in physiotherapy.
In 2000, Jonathan had the opportunity to work and study directly under the guidance of the Founder of the Integrative Manual Therapy (IMT) – a specialized branch of osteopathic manual therapy. It was an experience that has guided and shaped him personally as well as professionally.
The roots of his clinical work are based on the Integrative Manual Therapy, being a unique fusion of osteopathic manual therapy and bioenergetics. Jonathan has expanded and supplemented his training in manual medicine with several complementary healing approaches such as acupuncture, auricular therapy, applied kinesiology, NAET, biomagnetic pair therapy, the Yuen method, Sintergetica and Reiki.
"Orientation – Movement – Balance" are the three principles that Jonathan considers to be the foundation of healing and well-being, and it is the motto on which he bases his activity. He tries to help his patients to go their own way, to use their own potential and achieve their personal goals.
Jonathan has been living and working in Madrid since 2003, and since 2016 he is a member of the team at the IWHCM.
At the IWHCM he applies a combination of the above techniques in order to treat orthopedic problems as well as systemic disorders such as hormonal or emotional imbalance.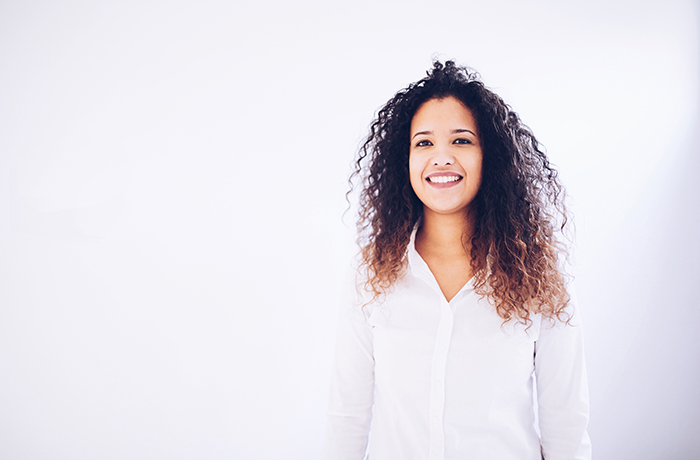 Irene García Periñán
Physiotherapist
Irene was born in 1989 in Alcalá de Henares (Spain), where she also grew up. She studied physiotherapy at the University Pontifica de Comillas, from which she graduated in 2010.
Irene decided to become a physiotherapist because of an important personal experience: After her grandmother had to undergo major surgery, the subsequent physiotherapy was essential in her postoperative recovery. It was only thanks to the intensive therapy she received that she was able to maintain a good quality of life afterwards.
During her studies of physiotherapy at university, she already learned various techniques of pelvic floor treatments, coloproctology, therapeutic nutrition, lymphatic drainage and ultrasound diagnostics of the pelvic floor.
Yet, the fascination and passion for her subspecialty, Irene only found later rather by chance when treating a patient with severe functional disorders of the pelvic floor. Ever since then, she has deepened her knowledge and experience in that field, and also regularly gives lectures at conventions.
Irene got board certified as a physiotherapist with focus on the pelvic floor in 2012 and since 2015, she is also an instructor in that field. In 2014, she completed a master's degree course in gynecological physiotherapy in Toledo.
At the IWHCM, Irene offers a wide range of treatments, including, but not limited to postpartum recovery, evaluation of disorders of the functional pelvic floor and subsequent therapy, radiofrequency, lymphatic drainage.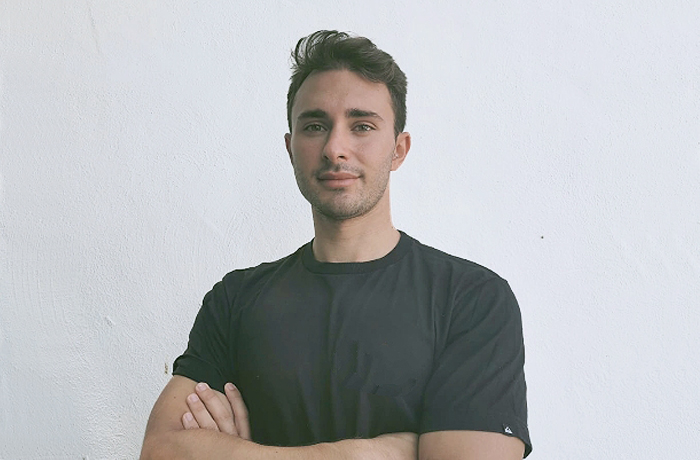 Alex Soria Pineño
Physiotherapist
Alex was born in 1994 in Madrid, Spain. He studied physiotherapy at the University Complutense in Madrid, where he graduated in 2016.
His passion for this speciality arose at a young age when his mother suffered from a medical condition. This fact caused that the world of physiotherapy became a fundamental part in his family life.
After graduating in 2016 he completed a postgraduate degree in biomechanics and manual therapy based on the GDS joint and muscle chain method, key in the diagnosis of the origin of injuries as well as their recuperation.
At the same time he completed another postgraduate degree in international pilates. He focussed hereby on applying pilates as a treatment option after an injury. His own passion for sports also led him to sports physical therapy.
In 2017 he moved for work to Australia in order to experience a different point of view on physiotherapy. Once being back in Madrid he started to deepen his knowledge in the field of physiotherapy for women. Since then, he worked with women during pregnancy and post-labour.
Belén del Consuelo Rico García
Psychoanalyst and psychotherapist
Belén was born in Madrid (Spain) in 1964, where she also studied sociology and political sciences at the Complutense University. Later, she studied psychoanalysis at the University Pontificia of Comillas.
After many years of working in finance, she felt the strong need for a radical change in her professional life. She decided to leave the business world and to become a psychoanalyst.
Belén considers these years of working as a psychoanalyst and of always being an active member of the European Foundation for Psychoanalysis based in Paris as an important phase in her life of many lectures, conferences and publications… in short: as years of unstoppable personal growth.
Belén sees psychoanalysis as a way to understand one's life in the context of one's uniqueness that accompanies us and that also distinguishes us. It helps us to reduce what inhibits us and to maximize what boosts us.
Sharing her personal experience of psychoanalysis, she says that at some point she found herself being on stage of a theater, writing books, integrating, balancing everything and, in summary, enjoying growing personally. Suddenly a whole new world of thus far undiscovered potential for personal achievement appeared.
It seemed that at first psychoanalysis had only been a change in her life, but then it actually turned out to be changing her life.
Belén has been working as a psychotherapist at IWHCM since 2017. She only offers therapy in Spanish.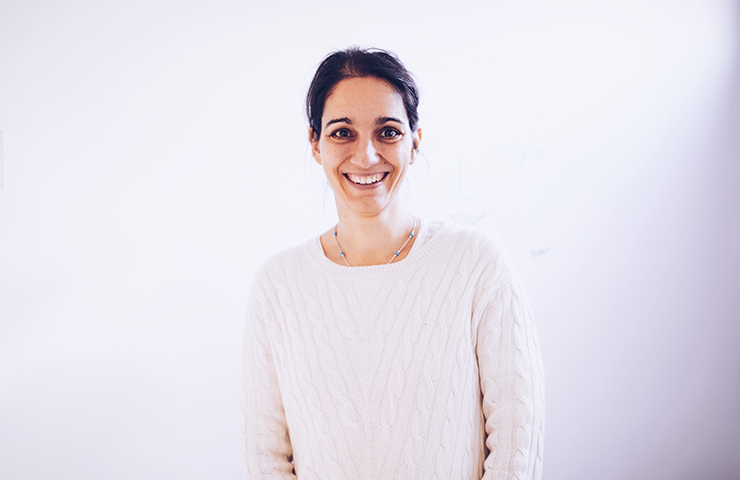 Laura Miguel Trillo
Alternative practitioner and homeopath
Laura was born in Madrid (Spain) in 1977, where she also grew up. She received both her degree in chemistry in 2000 as well as a Master of Analytical Chemistry in 2002 from the University San Pablo CEU in Madrid. She wrote her doctoral thesis on rheumatic autoimmune diseases at the University College of London (UK), and subsequently worked in research at the University of Basel (Switzerland), the University of Rochester (US) and the University College of London (UK).
Laura considers the time she spent in research as very important for her current role as a homeopath as it gives her a better understanding of the biology of the human body and the mechanisms of various diseases.
The need for a medicine that does not separate local symptoms from the whole organism of the human being, a medicine that has no side effects and that is built on a holistic basis sparked Laura's interest in homeopathy and led her to study this complementary medicine that she has been familiar with ever since her mother took her to a naturopath when she was little.
In addition to her work at the University College of London, Laura completed a three-year program at The Center for Homeopathic Education at Middlesex University, which she completed in 2010 as a certified Homoeopath. Since then she has worked in several clinics in London and Madrid.
Since 2018, Laura is a member of the IWHCM, where she mainly takes care of women, children and babies.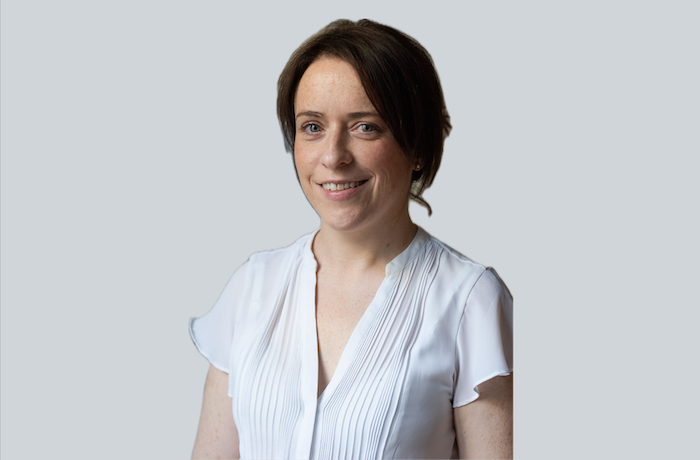 Naomi O'Connor
Nutricionist
Naomi was born in 1982 in Cork (Ireland). As a child, she was raised in Australia, New Zealand and Ireland. Following her Irish leaving Certificate, she pursued studies in Furniture design and manufacture and worked within the industry for over ten years in Dublin and London.
Coming from a family of healthcare professionals, she always wanted to work with people on a more personal level. She had an immense draw to work in healthcare, particularly in nutrition. So, while living in London, she decided to take the leap and return to university.
She Graduated in 2017 from London Metropolitan University with a Bachelor of Science Degree in Dietetics and Nutrition. In 2018, Naomi moved to Madrid with her husband and young child. Following the birth of her second child in 2019, her personal experiences in her pregnancies and that of her close network of friends ignited her passion for women's health. She went on to complete further studies in pregnancy nutrition with the British Dietetic Association, Gestational Diabetes and Fertility Nutrition with Early Life Nutrition Alliance. Naomi continues to improve her knowledge in all areas of women's health. She enjoys helping and supporting women throughout the life cycle to understand their bodies and take control of their health with nutrition. Naomi is a Member of CODINMA, the Professional Association of Dietitians and Nutritionists of Madrid.
At the IWHCM, Naomi offers a range of nutrition services in person or online covering preconception health, nutrition support for IVF, Polycystic Ovary Syndrome,  Pregnancy Nutrition, Gestational diabetes, Postnatal nutrition, Prediabetes, Type 2 diabetes, IBS, weight loss or gain support and eating for good health.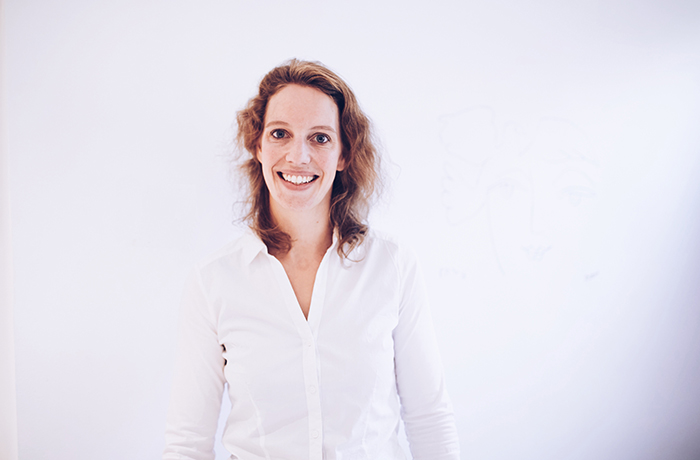 Anna Stangl
Anna was born in Bedburg (Germany) in 1984.
In 2004 she moved to Madrid to learn Spanish and fell in love with the city, so she made the decision to conduct her education in tourism in the Spanish capital.
She finally graduated and began to work in that sector, however, she had a great bond with IWHCM since she trusted in the clinic for the arrival of his two babies. During that time, she established a close relationship with Dr. Kamilla and she offered her the opportunity to be part of the IWHCM family through the organization of the center and reception management.
What most caught her attention to venture into the project was the familiarity between the entire team, since she recognizes that everyone is on the same line. Another good point for her is that she has the opportunity to have contact with patients of any nationality, which is something that gives her a lot of human quality.
Kirsty Allison
Kirsty was born in 1992 in South-West Scotland.
She graduated from the University of Glasgow in 2013 with a degree in Sociology & Anthropology. She continued to live in Glasgow, working for a start-up charity which became hugely successful, supporting those affected by cancer in the west of Scotland, at the UK's busiest cancer hospital.
Kirsty moved to Madrid in 2019 in search of new adventures (and sunshine!) and has been working at IWHCM since 2020, where the experience of working in an international environment has proved invaluable.