The Health Center
Since its opening in 2013, the IWHCM has evolved from being a medical practice specialized in obstetrics and gynecology into a multidisciplinary health center with the objective to provide a much wider range of services than gynecology. For example, we now can offer you physiotherapy, osteopathy and psychotherapy. The center intends to keep growing and expanding into more specialities.
Online appointment
Online appointment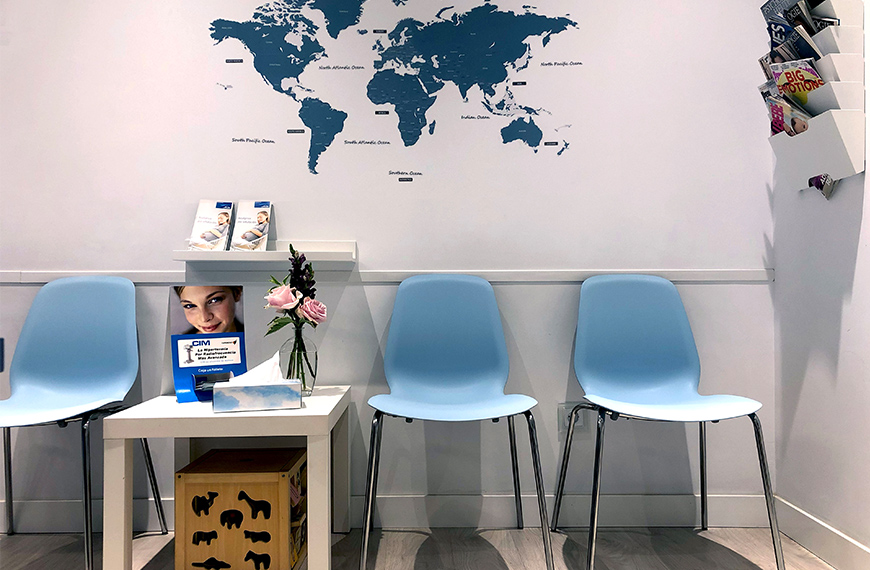 Reception
Our center managers Anna and Veronika are happy to look after you either in person at the reception desk or over the phone. They will answer all the questions you might have before or after an appointment and they will also take care of arranging further appointments you might need with us or with specialists outside the center. Furthermore, they take care of the day-to-day organization within the center.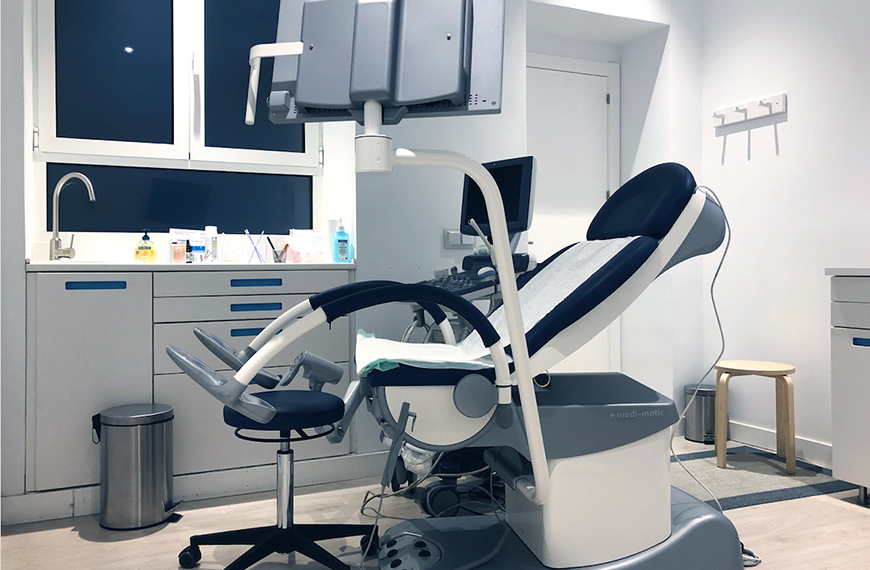 Consultation room 1
Consultation room 1 is mostly used for appointments with our gynecologist/obstetrician. The room is equipped with a gynecological examination chair, a colposcope and an ultrasound machine.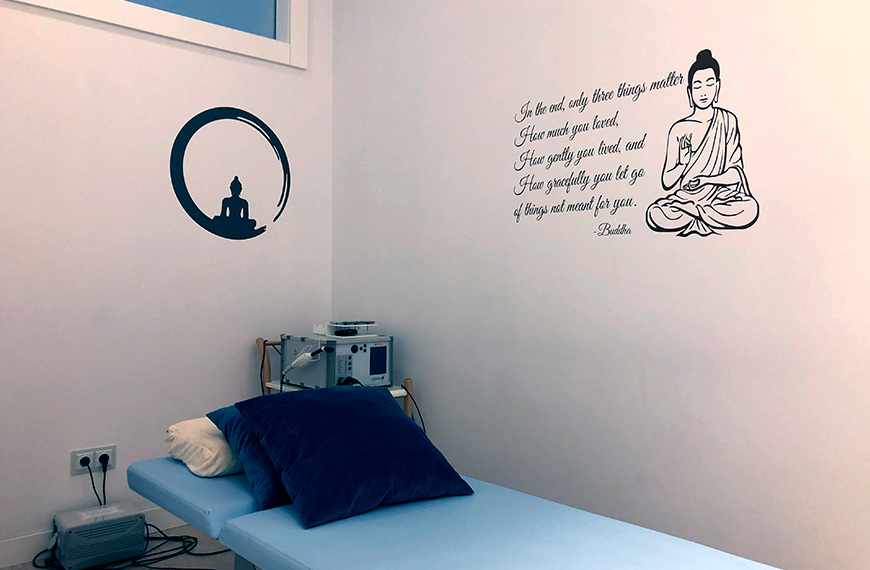 Consultation room 2
Consultation room 2 is mainly used for physiotherapy, osteopathy and acupuncture. The room is equipped with a radiofrequency machine that often is applied in both physiotherapy as well as in spa treatments.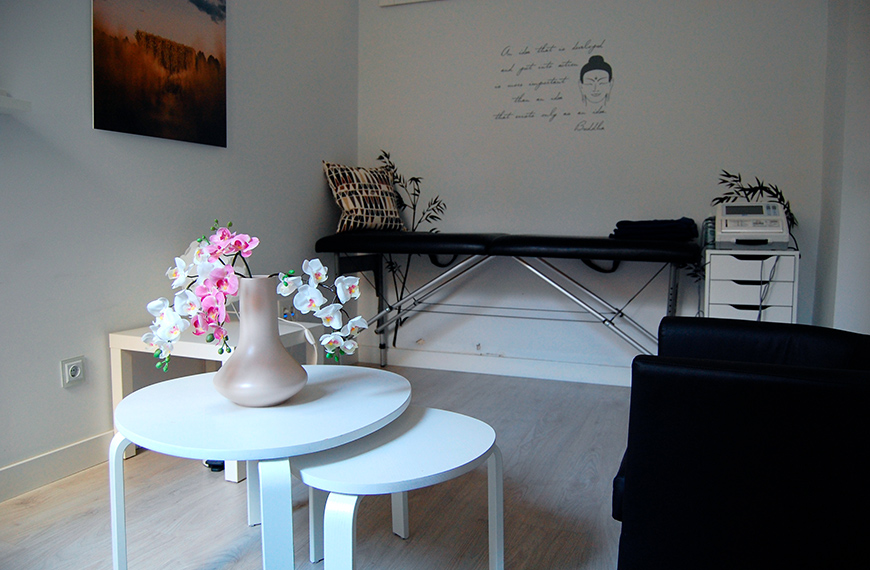 Consultation room 3
Consultation room 3 is used by our psychotherapist, our lactation consultants and the homeopath. Birth preparation classes can be held there as well. The room is equipped with a fetal cardiotocography machine that allows us to monitor the heartbeat of the unborn child as well as the maternal uterine contractions in the last weeks of gestation.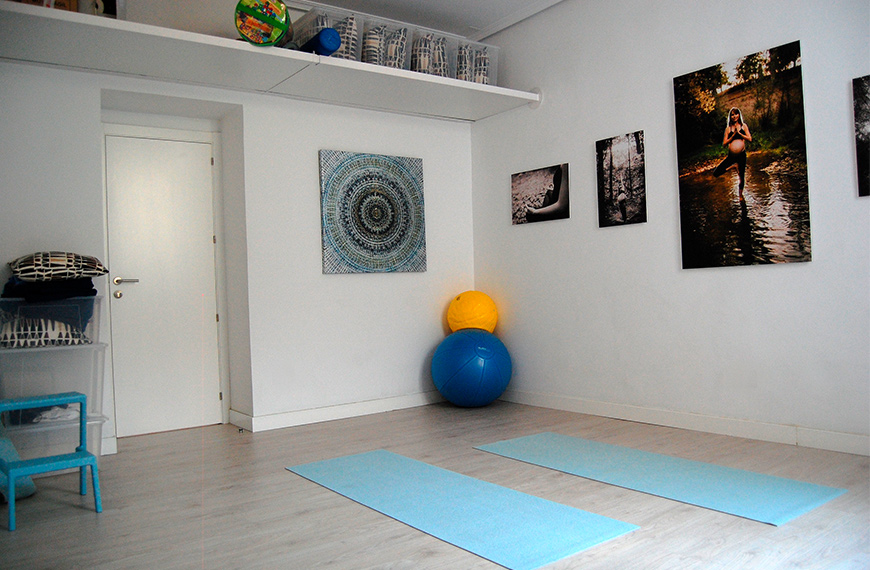 Consultation room 4
Consultation room 4 is interdisciplinary. The room is in the process of being prepared for a wider range of specialties.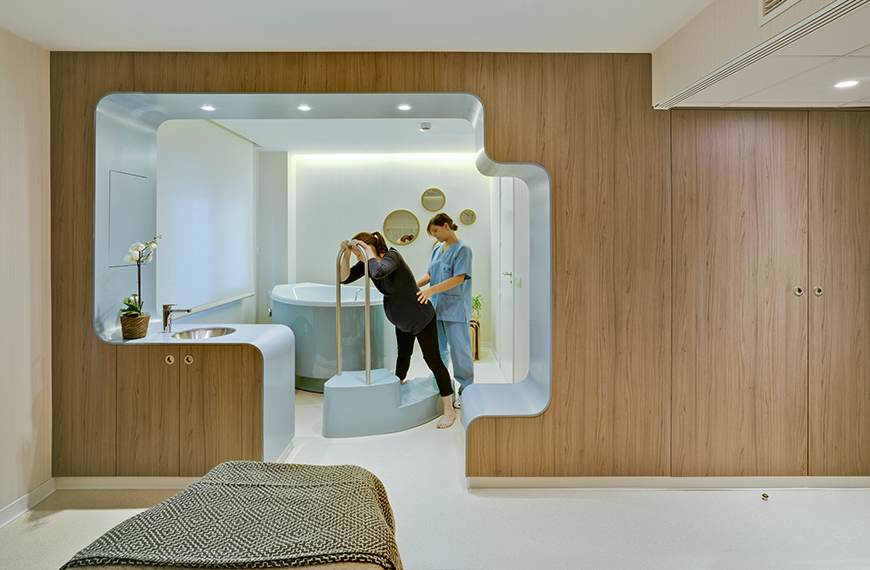 The delivery rooms
Our obstetrics team accompanies our patients in labour and birth at the facilities of Hospital HM Nuevo Belén. There are three delivery and labour rooms that have been completely redesigned in 2013. Each of the rooms features a birthing bed, a birthing pool, a birthing stool, a Pezzi ball, a rope and a yoga mat. For the partner, a comfortable armchair is available for rest. Moreover, each delivery room is equipped with a private bathroom with shower.